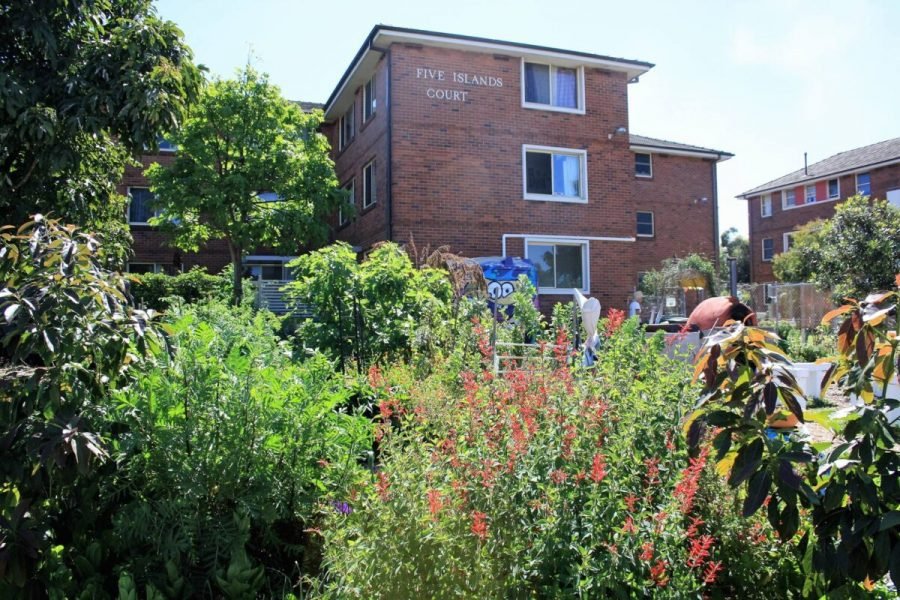 What was once a wasteland in Warrawong has now turned into a thriving permaculture garden thanks to Phoenix Van Dyke. For over two years Phoenix guided residents from the Todd Street social housing estate to create the community garden.
The garden has a large array of produce including bush tucker trees, corn, tomatoes, cucumbers, pumpkins and lots of herbs.
Local community member Sharyn Lacey, who completed a permaculture design course at TAFE, designed the garden. In 2015, it was a finalist in the Keep NSW Beautiful Sustainability Awards.
Features
Location