Community Gardens Australia
We are a networking organisation connecting community gardeners around Australia.
Join Australia's thriving community garden community. We are a member-based community garden organisation. Your generous support will help us continue to expand our work, develop a more engaged and connected community of gardens and further develop the resources that you need.
Inaugural National Community Garden Day
This November as part of Urban Agriculture Month we will celebrate our first National Community Gardens Day!
Get your garden involved and hold an:
open day
a fundraiser
workshop or
picnic
and invite the wider community in to experience and enjoy what we all love about community gardening.
CGA's National Gathering 2023
Tickets for the Sustain's 4th Urban Agriculture Forum and Community Gardens Australia's National Gathering 2023 are now live.
The Forum days are Friday 17th and Saturday 18th November 2023. On Sunday 19th November we will be running tours, and tickets will be available for these shortly once we have confirmed all the venues.
Listen to an interview on 31 August 2023, with Sustain's Executive
Read More »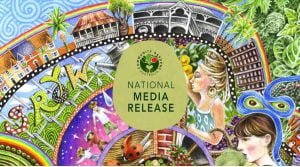 Media release — Bringing together tastes from a range of countries,
Read More »
CGA has launched a book of recipes contributed by Launceston's community
Read More »