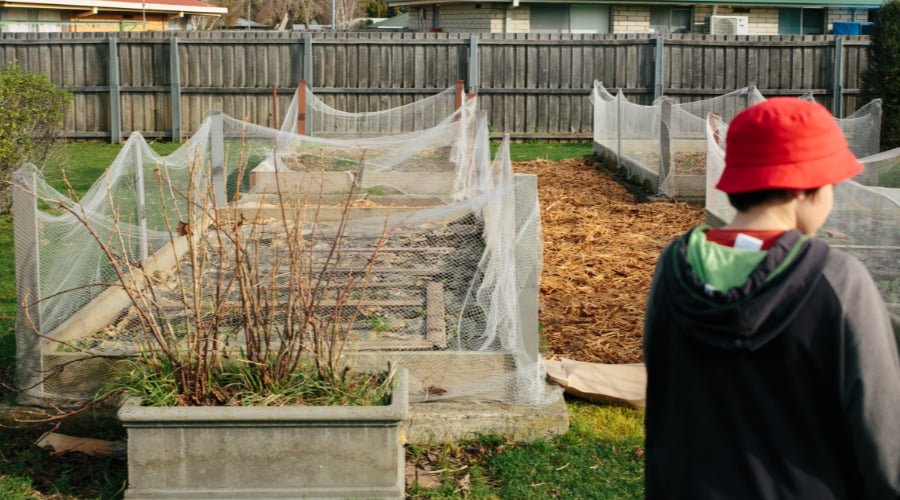 Photos: Thomas Wood
Churches of Launceston established garden infrastructure as a goodwill gesture.   Peter Cundall of Gardening Australia fame opened the school garden in November 2009.
The total garden area is approx. 50m x 30m.
The Cultural garden is in the centre, this was established by our indigenous students and elders in 2010/2011 with the Meena Neena cultural group.  We have approximately 6 semi-raised garden beds: 3m x 2m, and numerous fruit trees including raspberry canes.  The garden also has a small hot house.   This has been utilized over the years by class groups planting and tending to the veggie beds.
Also, there is a shipping container 20 ft that is for storage of equipment for the garden. The garden is now being developed as part of the 24 Carrot Gardens Project with the Material Institute, MONA.
Children grow and gather food grown in the garden.
Features
Location