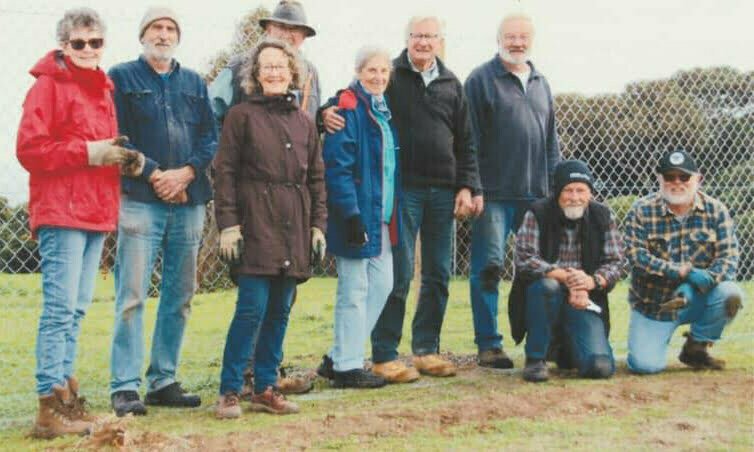 2,000 square metres

Size of the garden

25

Number of garden members

35

Membership fees

Alexandrina Council

Who do you lease the land from

Port Elliot Town & Foreshore Improvement Association

Other organisations involved in the garden
Port Elliot Community Gardens (PECG) was formally established in February 2022 on land leased from Alexandrina Council. The 2,000 square metre site is over the road from the emergency services precinct which serves Country Fire Service and State Emergency Services facilities at the western end of Elliot Street. PECG is a sub-group of Port Elliot Town and Foreshore Improvement Association.
The concept plan envisions an initial 10 conventional raised beds (3.0 x 1.2 sq m) and 12 wicking beds constructed from IBCs. There will be ample paved paths around the beds as well as a circular citrus grove on the entry path. There is an open area for a pumpkin patch, herb garden in sheltered sitting area, screening hedges around the compost bins, and about 500 sq m for an orchard. There will be a meeting shed with paved area for community events. At time of writing, the group has erected a fence and gates, a toolshed, brought water onto the site and established 3-row windbreaks of native trees on the western, southern and part of the northern border.
History of the garden
A public meeting seeking community expression of interest was held in May 2020, and for the next two years we negotiated with Alexandrina Council for sites, applied for grants, and determined the best way to institutionally incorporate the garden. Our formal name is "Friends of Port Elliot Community Gardens" and we are incorporated as a sub-group of the Port Elliot Town & Foreshore Improvement Association.
We signed the lease agreement for our site with Alexandrina Council in February 2022. So at the time of writing we are still busy establishing the infrastructure of the garden.
Features
Location