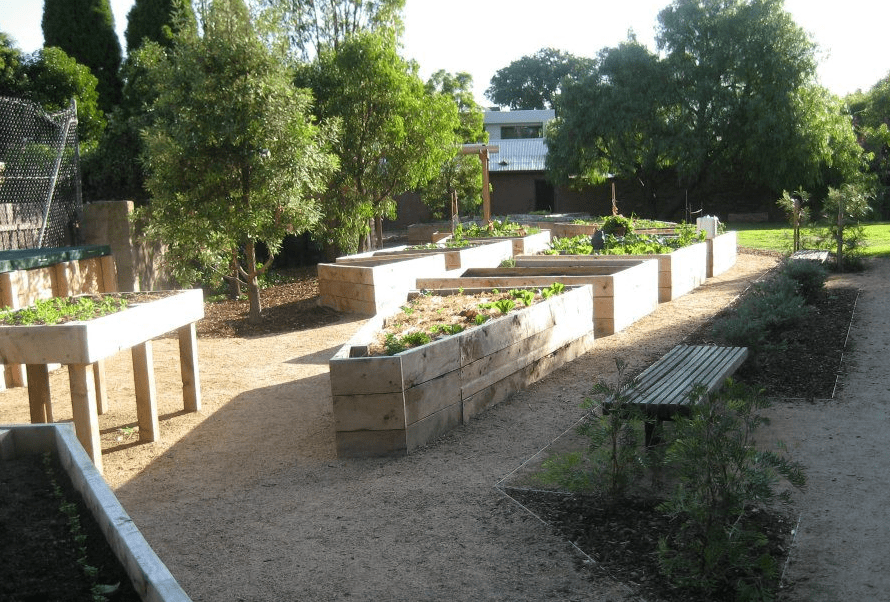 Poets Garden is a community garden established in the parkland behind Elwood St Kilda Neighbourhood Learning Centre.
The vision is to create an organic community garden in Elwood that is productive, sustainable and unique, in which everyone is welcome to cultivate community by sharing knowledge, effort, responsibility and experience. Within the community garden we value and nurture trust, learning, friendship, diversity, creativity and respect.
Currently the garden has 49 plots of varying sizes as well as a chicken coop, compost bins and worm farms. There is a waiting list for plots but we do encourage members on the list to become involved in garden activities even if a plot is unavailable. Being involved can include participating in working bees and in social events and also by being part of the chook roster.
The garden's name reflects the neighbouring streets that have been named after various famous poets. Independent of ESNLC, the garden is managed by the membership group which is a not-for-profit incorporated organisation.
We would like to acknowledge The Green Centre for supporting Poets Garden. Their products are highly regarded by us.
Features
Location