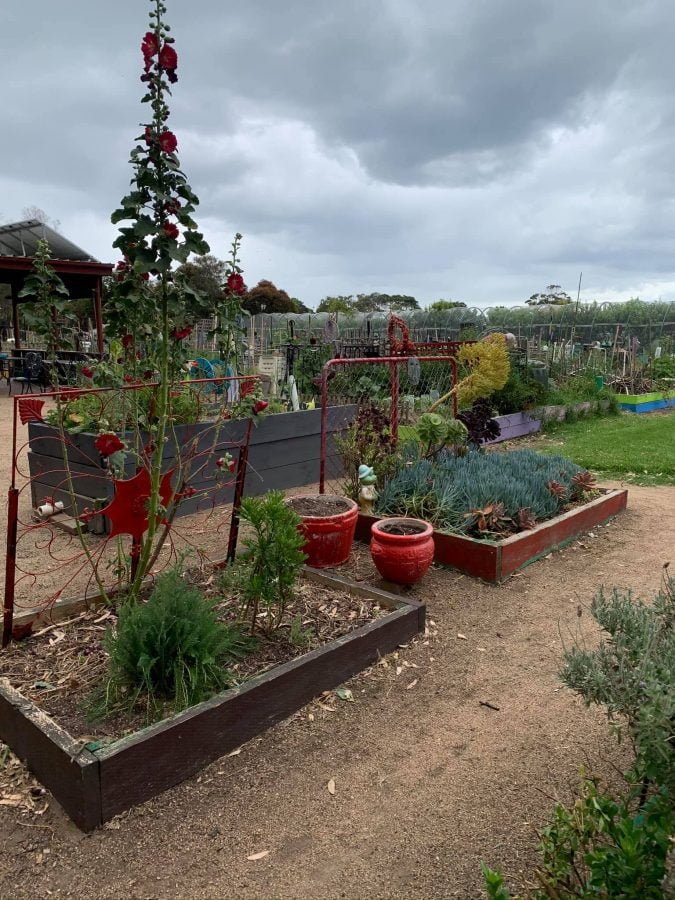 Mornington Community Garden is nestled within a residential area of Mornington.  Formerly a croquet club and established in the spring of 2000, it is now a wonderful green space where people of mixed backgrounds and abilities can get together to  share and learn gardening skills.
From a bare paddock nearly 20 years ago we have built over 106 plots, eleven raised beds for elderly and disabled, propagating area, composting area, outdoor kitchen with a cob oven, an orchard, vineyard, berry house, chook palace, demonstration wicking beds, edible sensory garden and our natural habitat area which includes a frog pond plays host to a large number of resident frogs and over the late winter and spring ,seasonal ducks come to breed .
We are a volunteer based organisation and we raise most of our own funds for our projects. Our monthly Dig-It Food Swap on the 3rd Saturday, educational workshops, sale of produce, seedlings and seeds provide us with income that goes back into making our garden one of the best community gardens .
'Dig It', Mornington's own community garden, is just that, a vibrant growing community that has  built a wonderful garden. It aims to promote friendship, health, sharing of knowledge and a peaceful safe haven for all to enjoy.
Features
Location