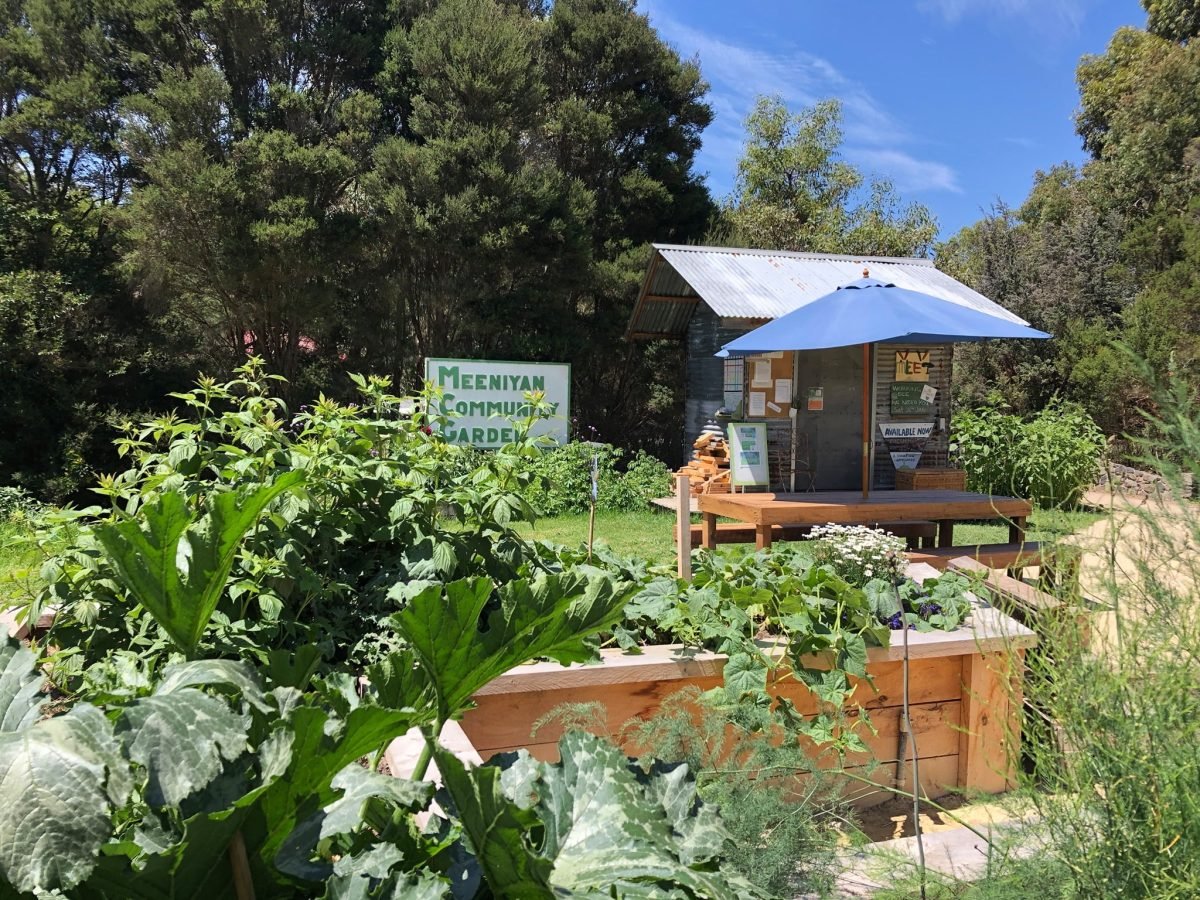 Meeniyan Community Garden is located along the Rail Trail behind Tanderra Park. Our garden is communal so please enjoy the garden space and the produce when it's ripe. Everyone welcome!
Meeniyan Community Garden is a grassroots venture that began in 2015 with an enthusiastic clan of Meeniyan area community members. Our beautiful garden is evolving all the time for everyone to enjoy. Many people have contributed time, energy, resources and creations – thank you.
We usually meet at the garden around 9:30am on the 2nd Saturday morning of the month.
See you there!!
Features
Location