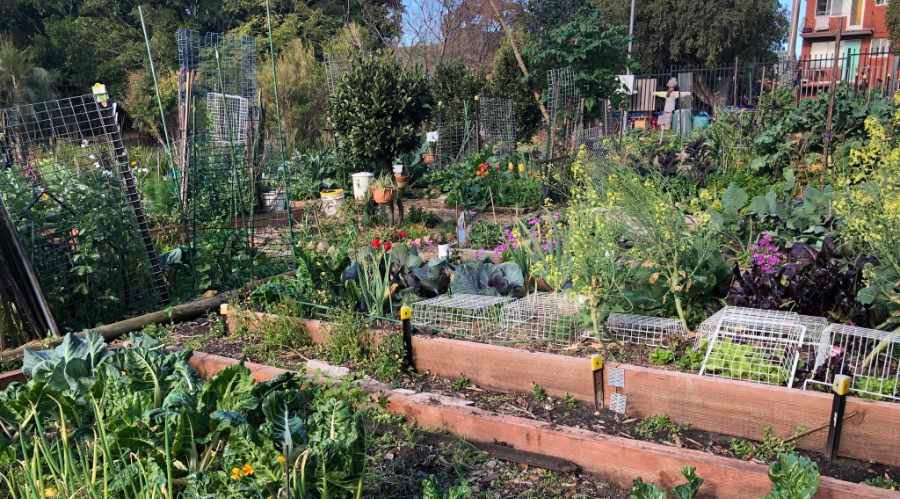 The garden is surrounded by established trees and enjoys a warm temperate microclimate that helps support a mix of communal rotating food crop beds, personal plots, a fig and citrus orchard, an Australian native garden, a succulent garden, and a flower garden. There's also a wild corner where you can lie on the grass under the shade of a giant Port Jackson Fig and Camphor Laurel tree.
The garden is connected to the school by the Eco Water Garden, which treats and stores stormwater runoff from a 1.9ha residential street catchment area and provides useful habitat.
We practice organic gardening, with members actively pursuing resilience and sustainability, both ecologically and socially. We aim to process as much of our green waste on site through composting, worm farms and weed tea.
The garden has recently finished construction of a shade pavilion structure to harvest rainwater and provide a space for learning, sharing and socialising. For information on upcoming workshops and events, visit the garden's Facebook page.
The garden enjoys a strong connection with the school and surrounding community and is active in striving for an inclusive and welcoming environment for all members and visitors.
Anyone is welcome to join the garden group, with any level of gardening experience.
Location