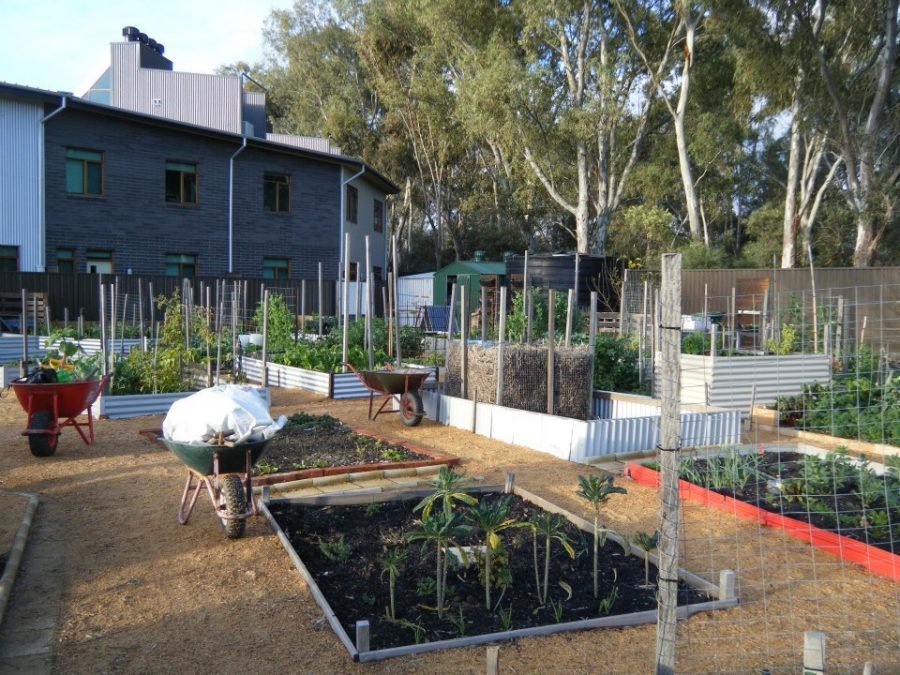 The Lochiel Park Community Garden provides a place for members to grow fruit, vegetables, herbs, and other foods in a sustainable way and according to Permaculture principles.
Developed as part of the Lochiel Park Green Village, the Community Garden aims to foster community while growing edible plants sustainably. Members can rent a plot, and/or harvest from the extensive communal plots, herb garden, and fruit trees.
Membership only $25 per year!
Plot fees only $25 per growing season (six months).
For information and membership support, please contact:
President: Jenny Bates
Secretary: Kathryn Packer
Email: lpcg5074@gmail.com
Formal visits can easily be arranged.
Alternatively, drop by and if members are present, you're welcome to join us!
Features
Location