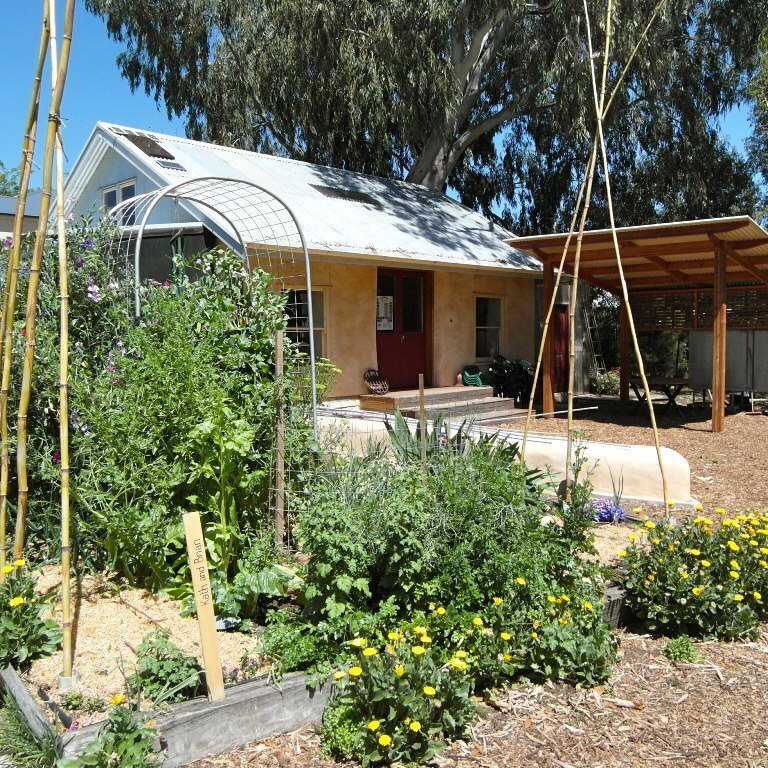 Extensive fruit and vegetable production with individual and community plots. A regular program of workshops. Strawbale community building and composting toilet. Solar power.
Open Thursday from 9.00am to 12noon.
Working bees are usually held on the 2nd Saturday or Sunday of each month, from 9.00am to 11.30am
There are approximately 35 garden plots available for rent by the community. All plots are currently being rented and the waiting list for plots is growing.
You may still come along to Fern Avenue to use the community plot or help out as a volunteer on Thursday mornings from 9.30 to 11.30.
Features
Location