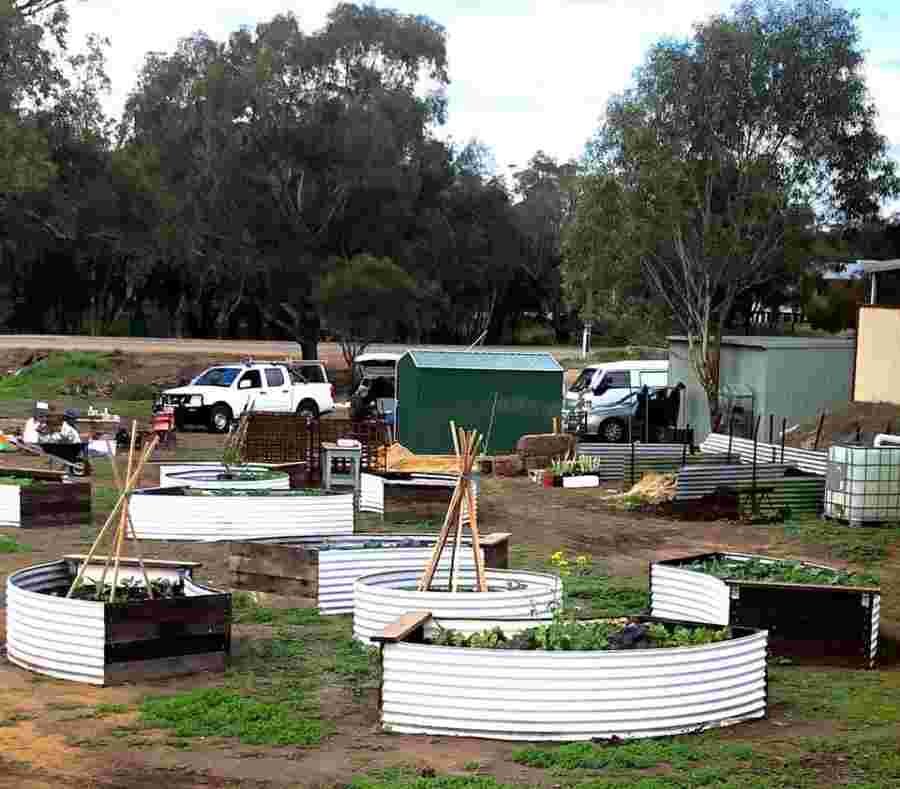 Our Community Garden is located in the town centre, next to the RSL Hall on Forrest Street.
The garden is accessible from both Forrest Street & Bartram Street, and it is run by a dedicated group of volunteers. They are passionate about getting outdoors and gardening, and promoting and teaching others about sustainable and organic gardening.
Established in 2020, our group has created a welcoming outdoor community place, where we meet weekly on Tuesday and Saturday mornings to maintain the garden and enjoy a cuppa. You can also pick your own vegetables during these times for $10 a basket.
We regularly host gardening workshops and kids school holiday activities that encourage kids to get in touch with nature. Everyone is welcome. Just pop in for a walk around and enjoy the garden, or have a chat with one of our members.
Location