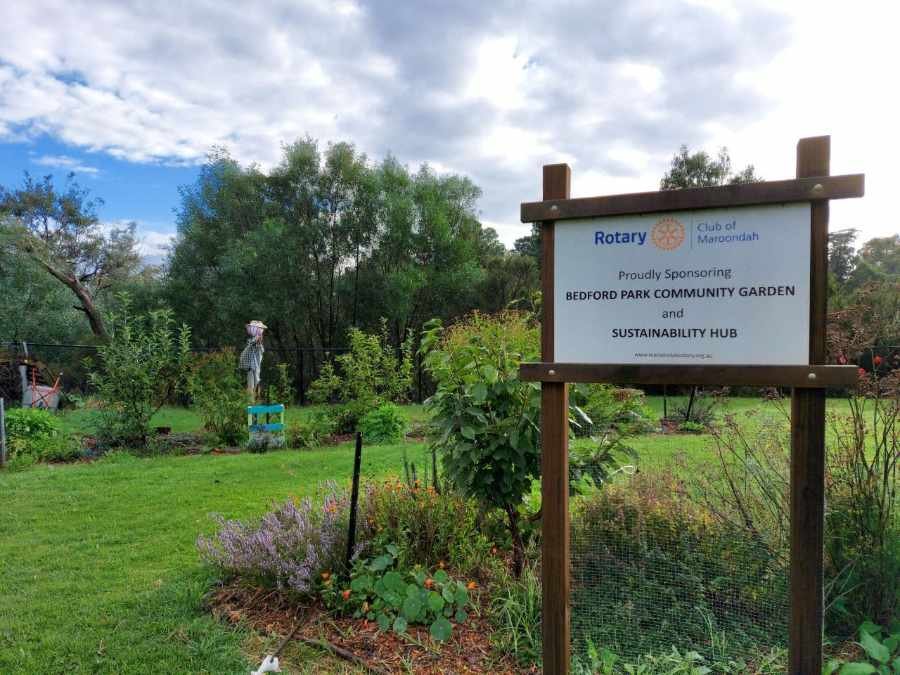 Bedford Park Community Garden is a place of learning, living, growth and community. A green place in the heart of the Eastern suburbs designed to generate, foster and promote all things sustainable. With a quarter of an acre of green fertile land right behind the main building of the community centre and nestled in some gorgeous remnant bush we have something for everyone.
Central Ringwood Community Centre, already a fantastic hub, has drawn together a group of like minded people to spearhead this amazing space. Conceived in 2015, the team have developed and grown this area into a vibrant space full of fresh air, fresh greens and fresh ideas. After nearly five years of planning and community consultation the garden itself is starting to come into its own; and what a garden it is. We have herbs, veg, fruit and lots of space to add your own. We offer classes from a range of local sustainability gurus, from bees to kombucha, DIY home cleaners and beauty products to a full 80hr Permaculture Design course… and so much more. We have worked closely with a range of local community groups and love fostering these connections so give us a buzz if you are looking for a glorious outdoor space, a speaker or just some sustainability info.
It's also a popular spot for birthday parties. Contact the Centre to book ph:98702602
Our community garden is your community garden. We want to see you wandering this green space, taking in the sights or picknicing. Talk to some of our members, grab some fresh produce or better yet, join us at one of our Wednesday Wonderers working bees or workshops and get your hands dirty. Our annual Sustainability Fair is not to be missed, our makers market is always a popular event and our permaculture course sells out well in advance so make sure to keep in touch, visit often, enjoy and get involved.
Location